The people are as lovely as the countryside
Sample the pleasures of the Ahrntal Valley – in every sense
The Tauferer Ahrntal Valley burroughs deep into the Alps of the northeastern part of South Tyrol and is surrounded by the Rieserferner-Ahrn / Vedrette di Ries-Aurina Nature Park. Mountain lakes, waterfalls, alpine meadows, slopes and glacier peaks… Nature sets the tone here. It's no wonder that we love our rustic and colourful little Ahrntal Valley so much. We'd like for you to know more about it, too: explore it while hiking, experience it with your own eyes and savour it with all of your senses. Feel it in your body, your mind, your soul. And always remember: everything you eat here with us is made with local produce from the immediate surroundings! We truly offer a regional holiday, in every sense of the word. The people are just as lovely as the countryside, that's why you'll love your holiday here: it's colourful, authentic, exciting and simply precious/delicious… Precialicious!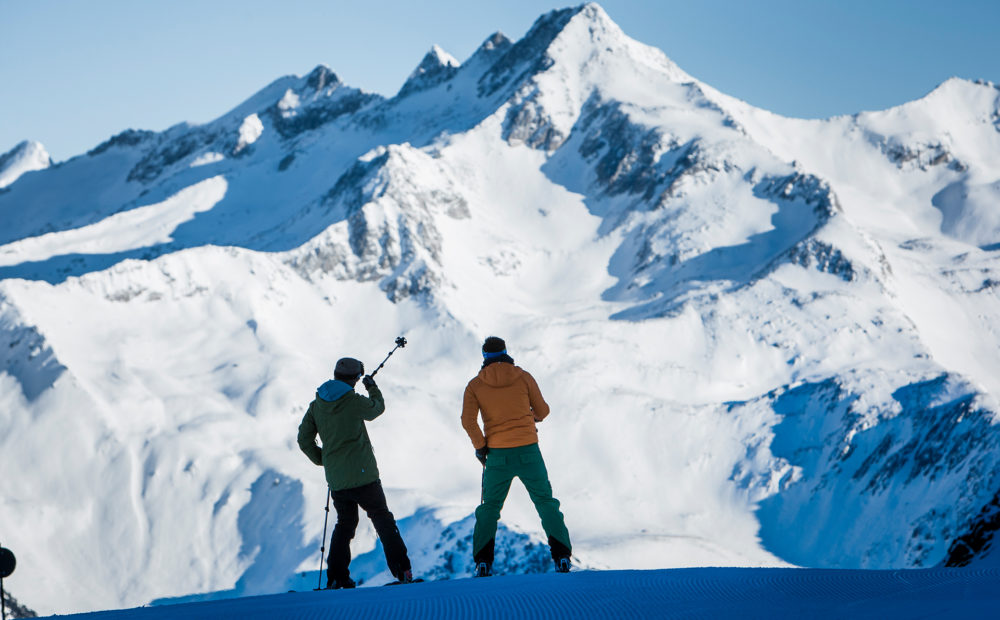 Skipass 50% discount
Skiworld Ahrntal
We gladly would like to send you our best offer
the offer includes:
access to the indoor pool (pool-bag, bathrobe, slippers)
access to the sauna
fully equipped kitchen in every studio and apartment
daily room cleaning
flat screen TV in each room
showergel and shampoo dispenser in each bathroom
free WIFI in each room
the spa area offers a tee bufet in the afternoon
safe in each room
certificated "Tauferer Spring Water" from each tabbs and showers
also you will receive:
holiday pass – free travelling in Südtirol by bus and train
10% discount Skirent Speikboden
10% discount Bauernlandzwerge – fun & activity for children
10% discount familypark Tamarix in Mühlwald
10% discount Alpine Coaster Klausberg
10-20% discount for exhibitions and museums in Tauferer Ahrntal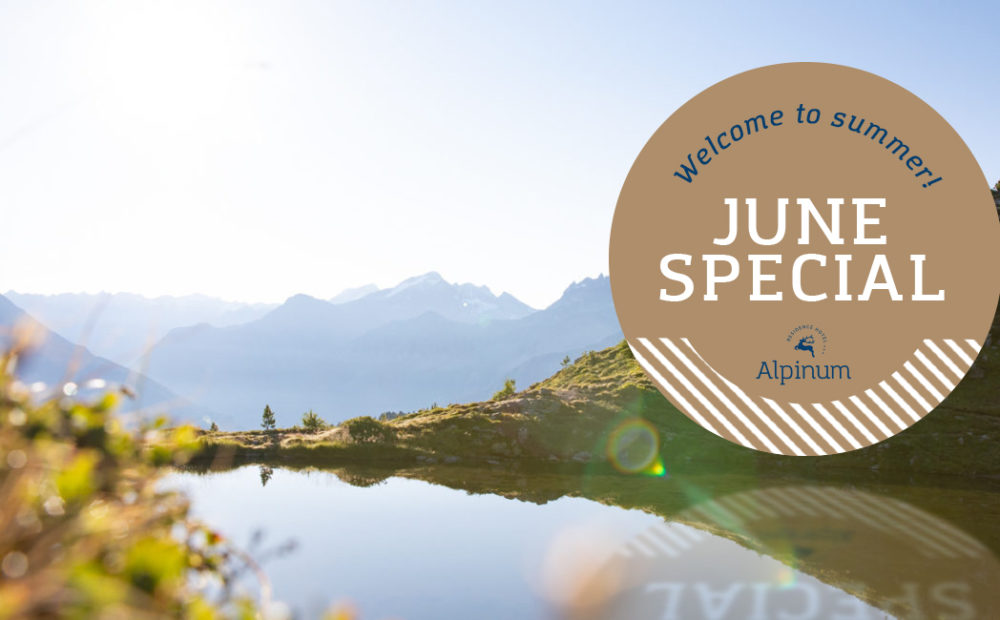 Our June Special
Welcome to summer
In June we put together a very special package for you:
In addition to the offer prices on our spacious rooms and apartments, you can also expect discounts on numerous leisure activities.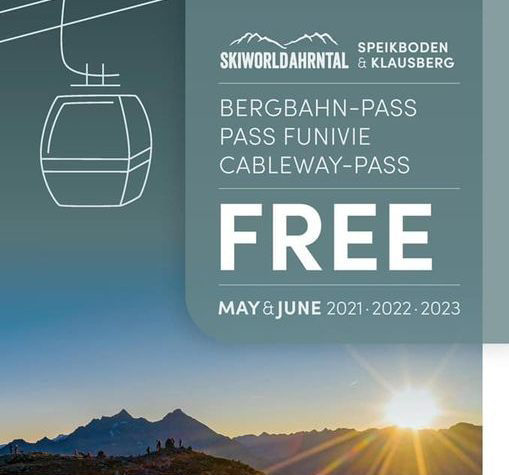 cableway-pass
free cableway in May & June
Ride the Speikboden and Klausberg mountain railways for free!
The mountain railway pass makes it possible in the months of May and June.
To the top, ready, go!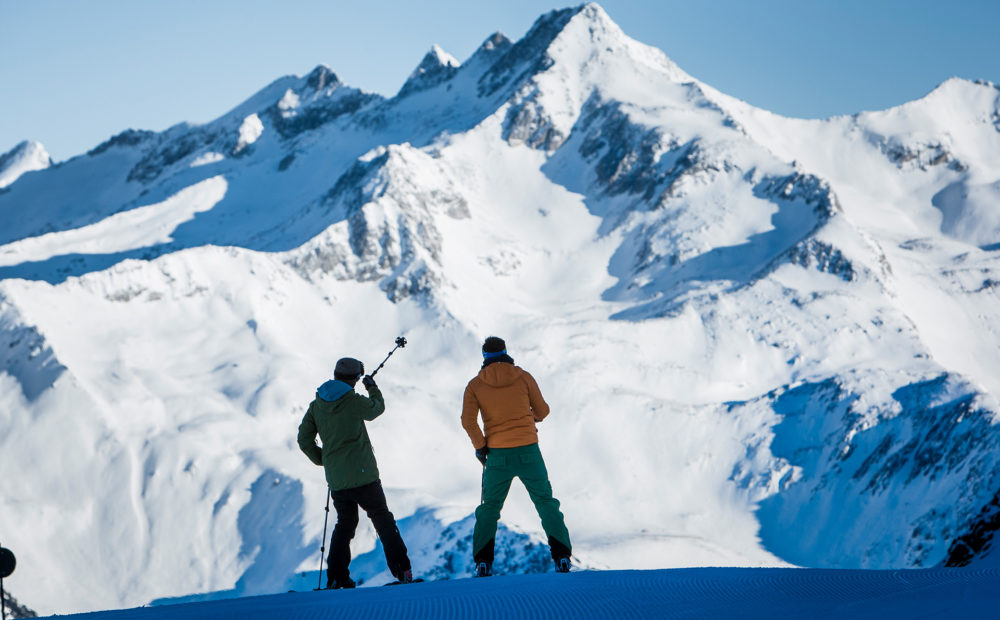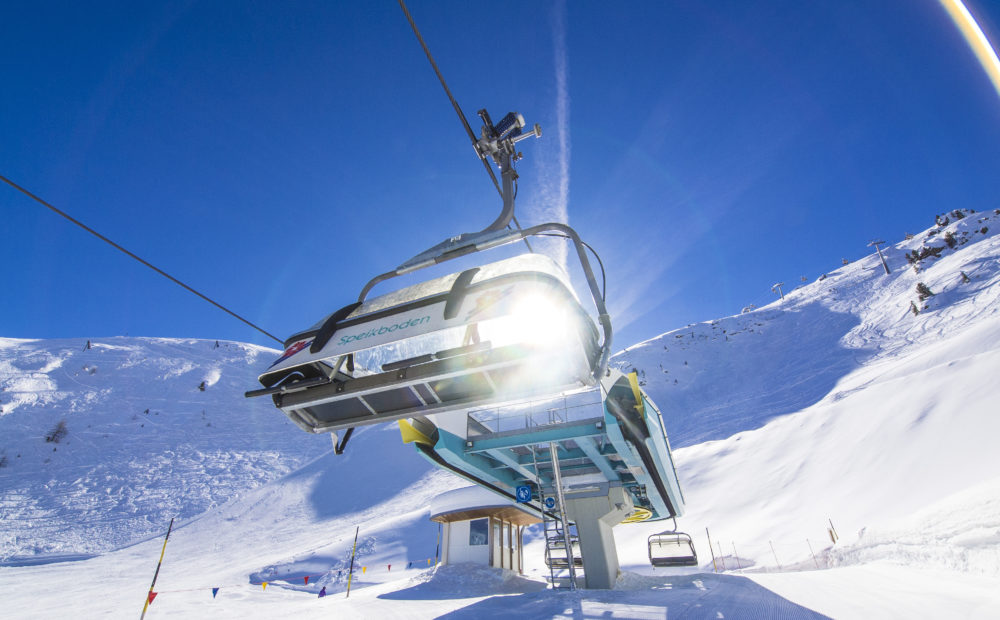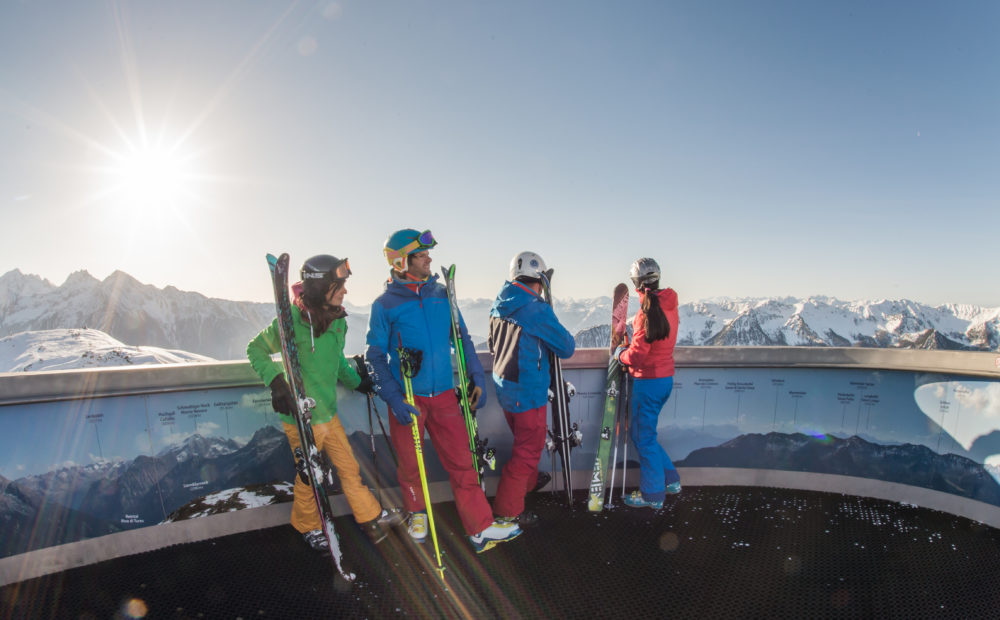 skipass 50% discount
skipass 50% discount 07.12.2023 - 23.12.2023
Skiworld Ahrntal a charming destination for those who want to experience the beauty of the South Tyrolean Alps and enjoy winter sports at the same time. With its varied slopes, picturesque landscape and warm hospitality, this ski resort is an ideal choice for a winter vacation in South Tyrol.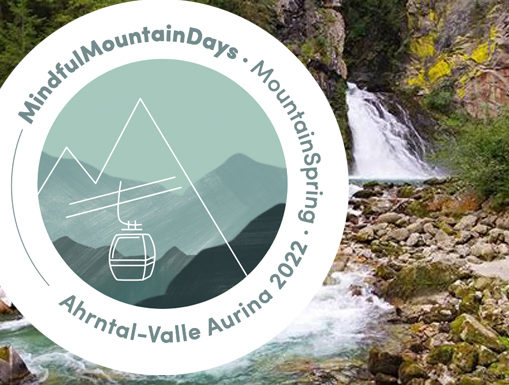 MindfulMountainDays
Mountain spring
Spring in the mountains of the Ahrntal valley is an inviting place for mindful rambles through internal and external
landscapes alike to gentle, lasting relaxation. By the lakeside, in the forest, on the mountain and in the valley.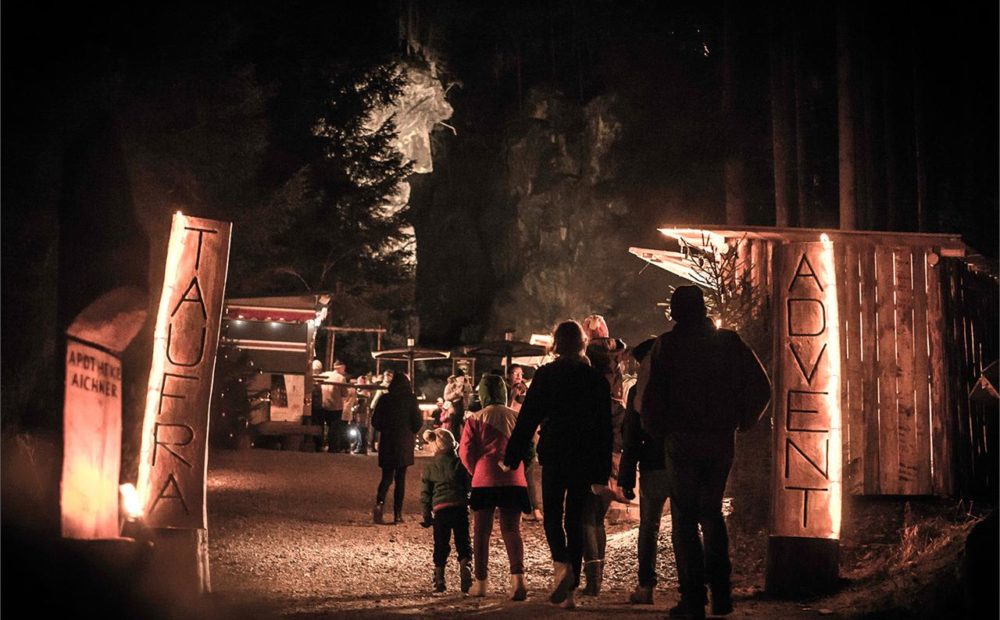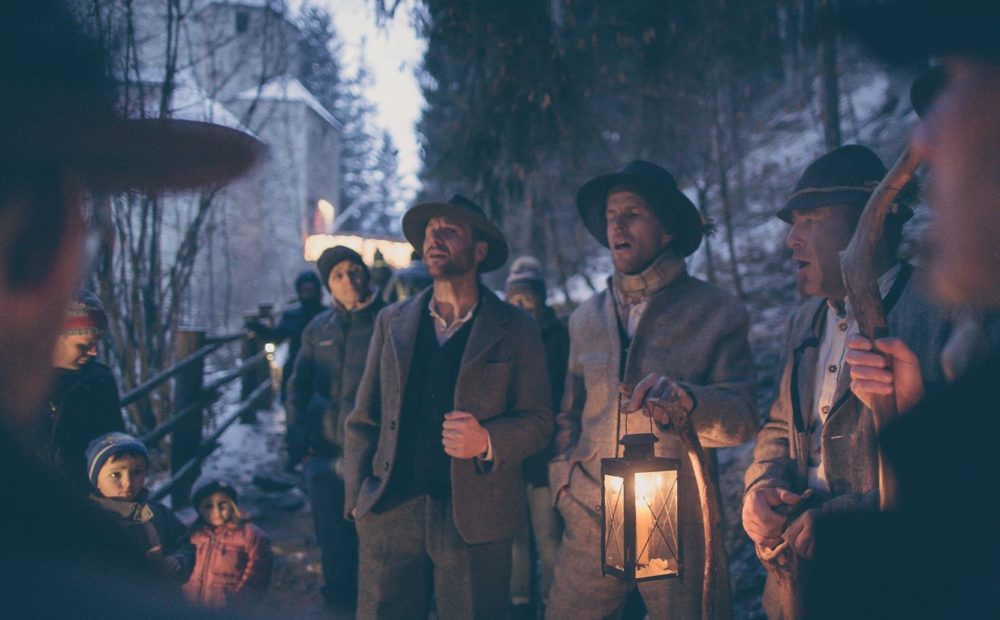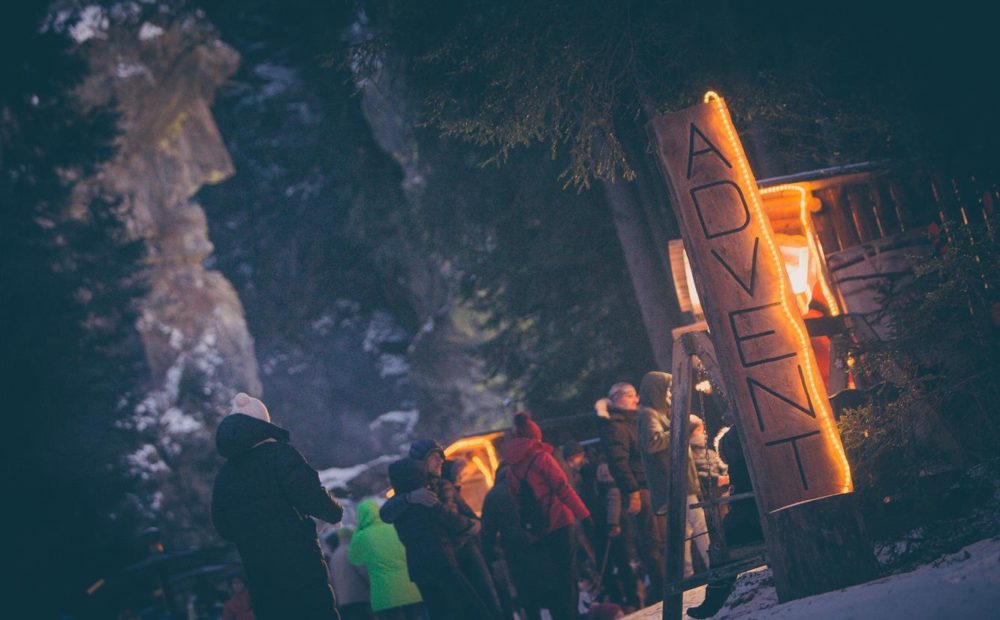 Christmas Magic
visit the Christmas Magic at 3 locations
Winterwonderland at the Riva Waterfalls – every weekend in december – romantic strolling through the forest, soft music, tasty snacks, horse carriage ride and so much more….
Taufra Xmas Sessions – 6 bars and restaurants, plenty live acts, music, dance and fire led shows, great food. In Sand in Taufers and Mühlen – every saturday
The " Kothreine-Village" Mühlen – delicious food, hot drinks, hanging out at the bonfire, live music, cosy christmas flair.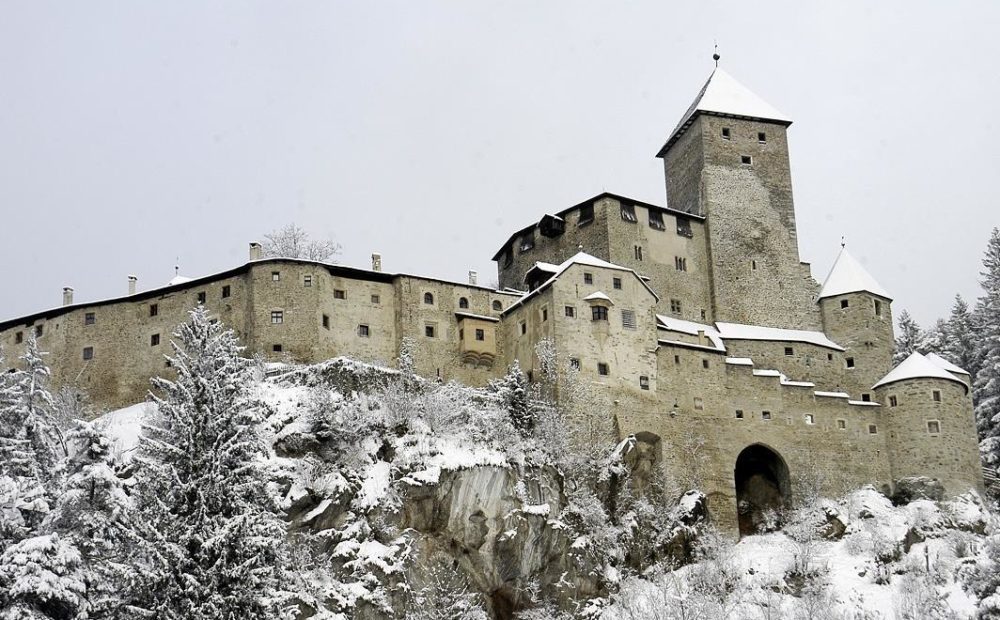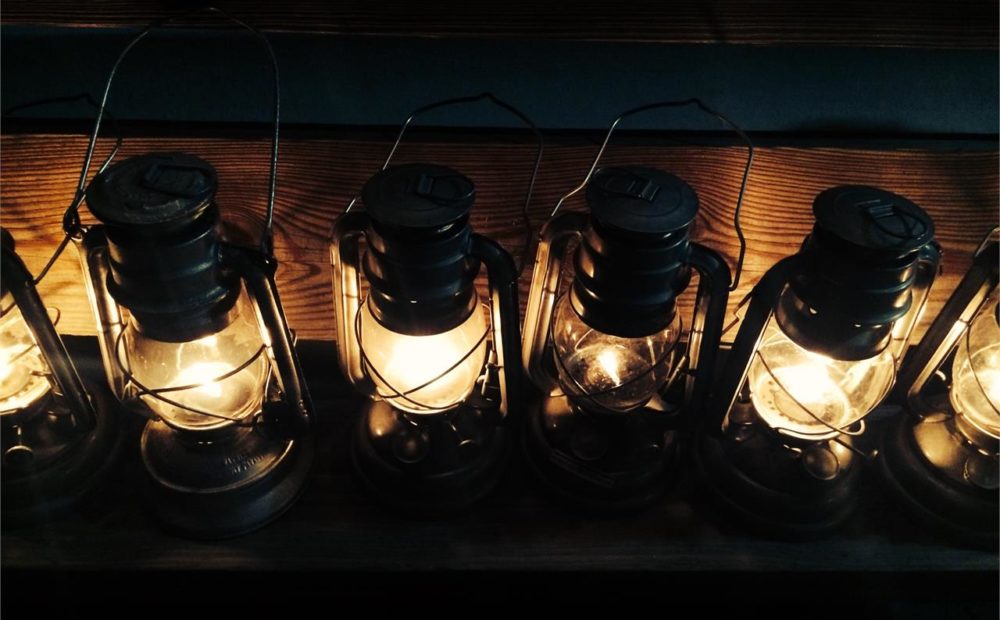 Lantern hike and nightly viewing
Taufers Castle
Taufers Castle: one of the largest castles in the country. And the night tour is something special …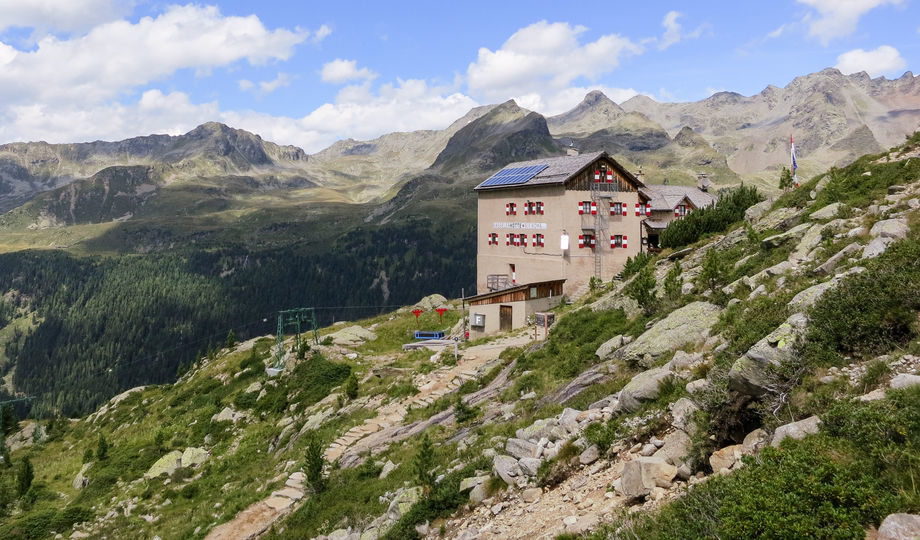 Hike to the Kasseler hut (2276 m)
at Riva di Tures
Put on some good hiking boots , and don't forget to pack a sweater, rain cover and enough to drink .Even in august it might be windy and chilly up there.
Starting point is the large parking lot (you have a fee to pay) behind the Hotel Bacher in Rein in Taufers.
From there follow the marking 1 to the Kasseler hut with a walking time of approx. 2.5 hours.
The slightly steep ascent gets you through a shady larch forest, but…. after about an hour's reward with a fantastic view of idyllic mountain meadows and pastures.
Arnold and Silvia, the two landlords, look forward to welcome their guests and pamper them with South Tyrolean specialties and home-made herb and berry schnapps.
For the well trained ones we consider something else: the Arthur Hartdegen trail.
With its 5 hour hike , the tour is not that easy but you will be compensated with the sight of a breathtaking mountain scenery.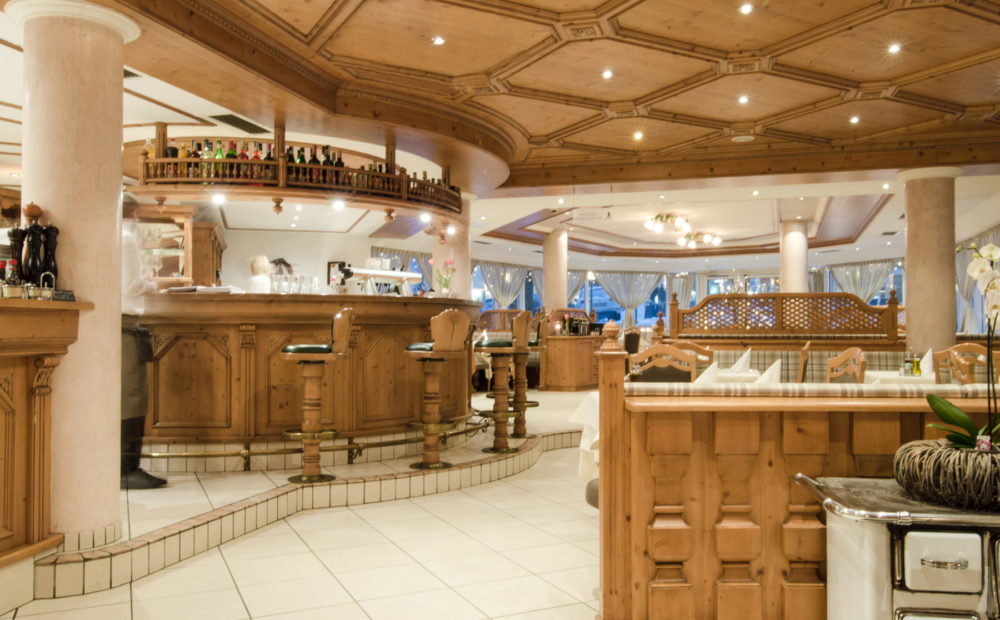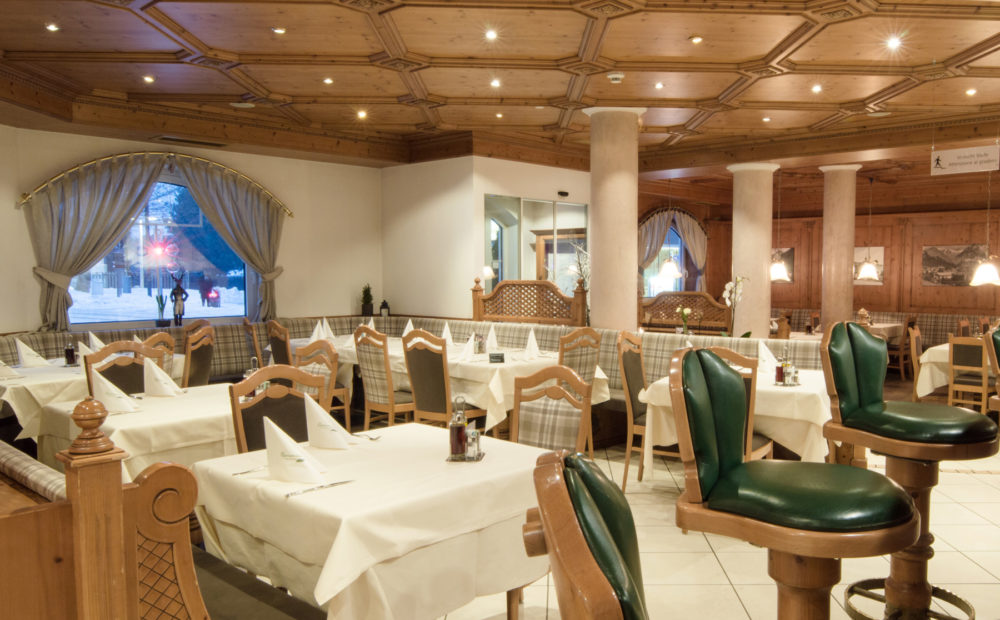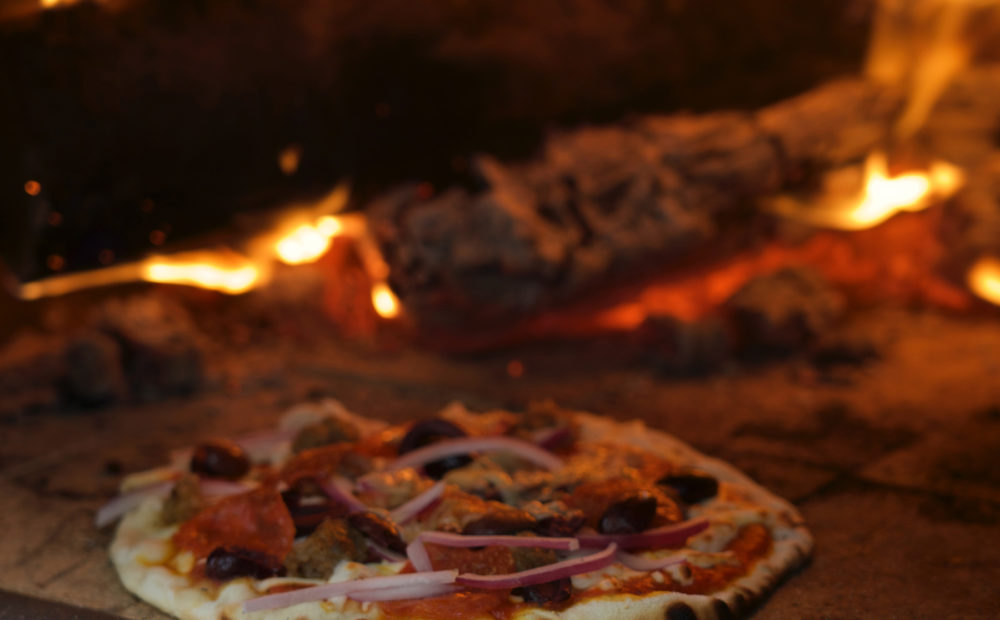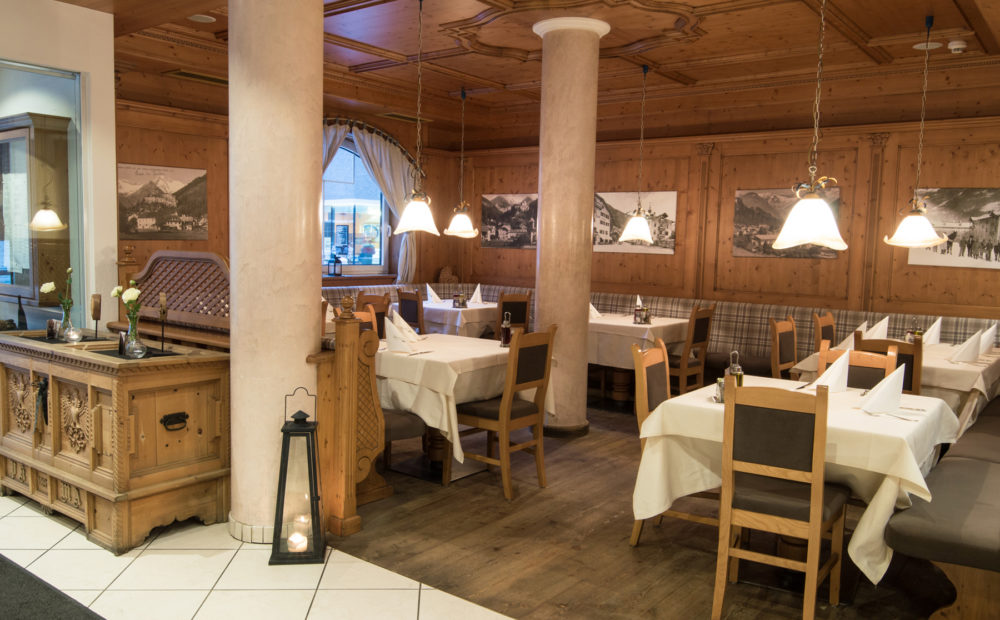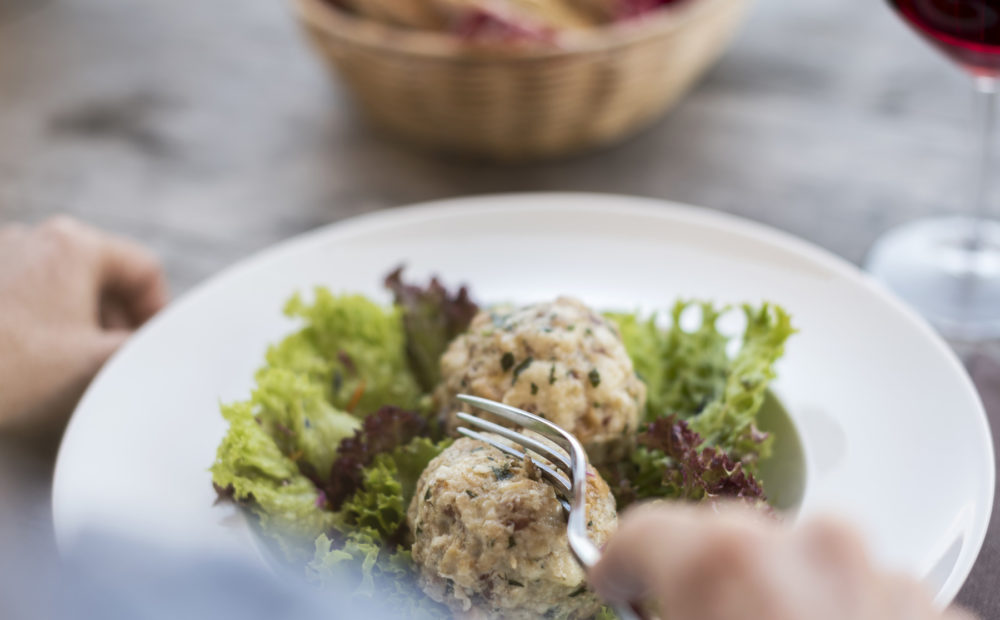 Pizzeria Restaurant Rosmarin
A slice of heaven, just around the corner: delicious pizza! But not just that: If you feel like Italian or international cuisine just let us know at the reception, we'll gladly reserve a table for lunch or dinner for you!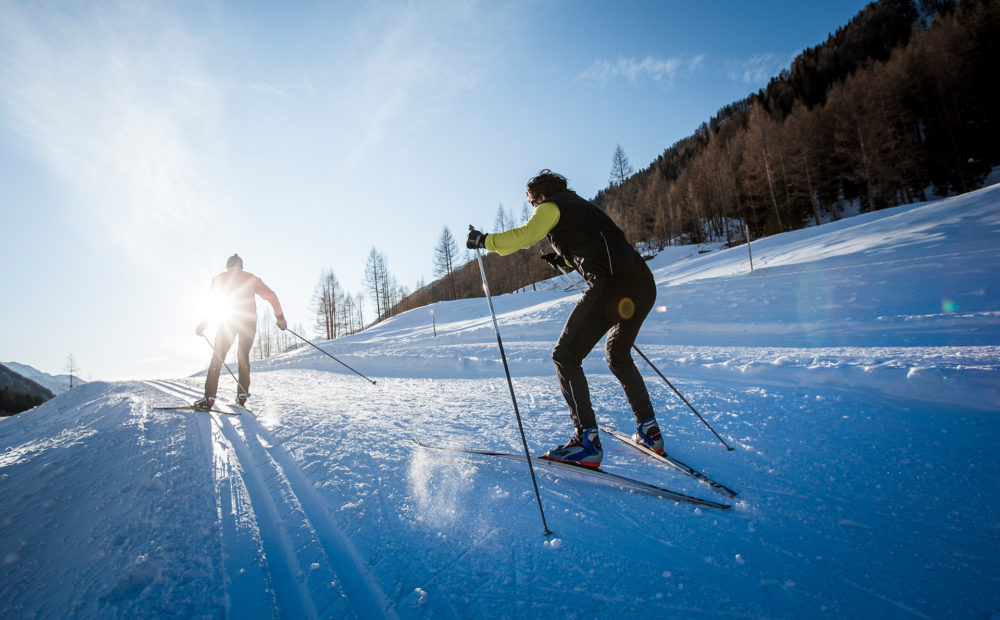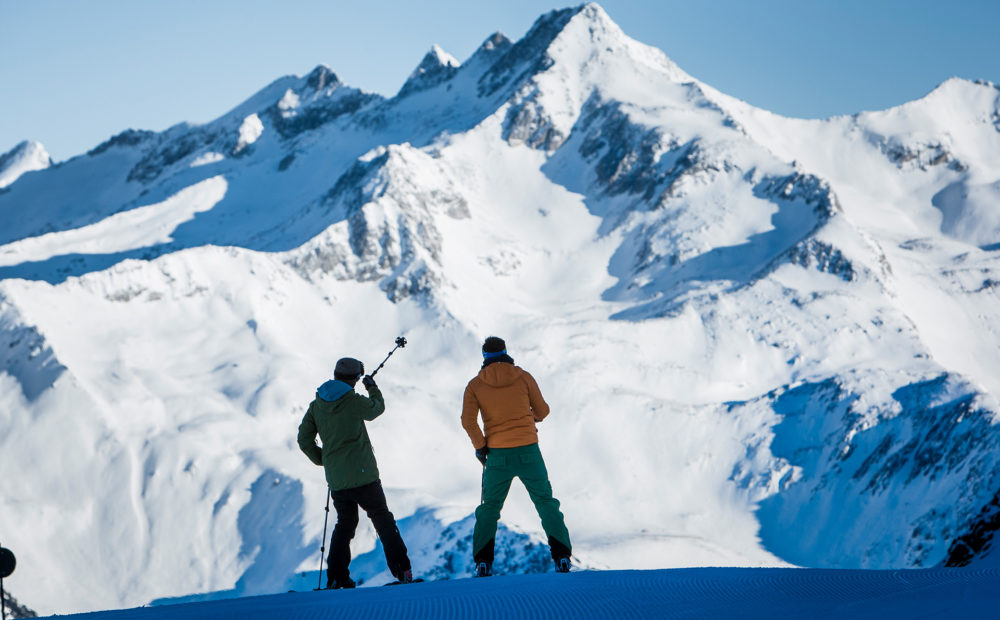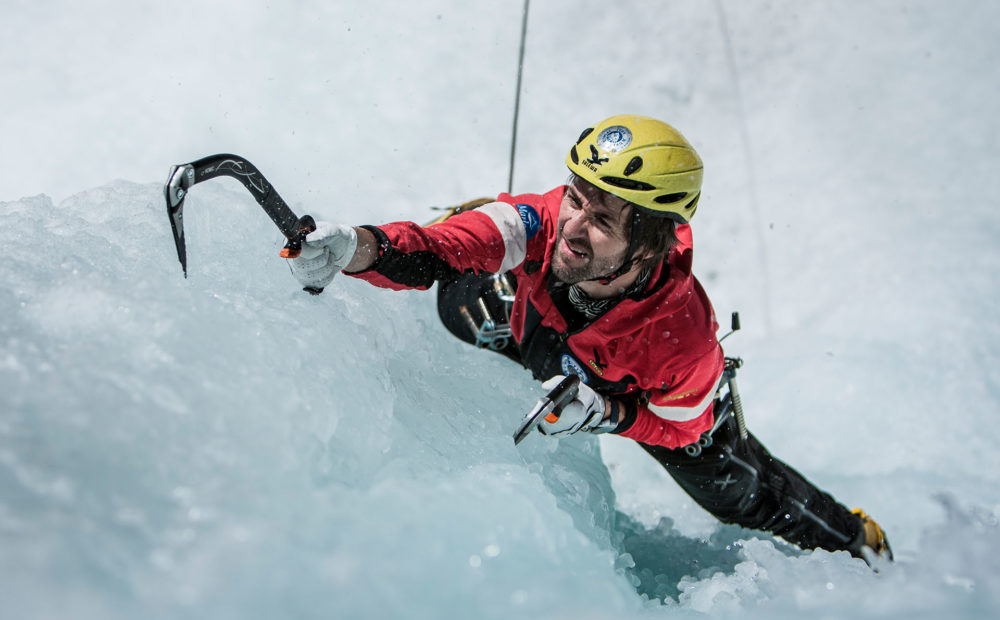 Active Mountain
Your activity program
See the best side of the summer – and with a view: Ice Climbing Wall, Snow Shoe Tour or Ski-Technique-Day… The possibilities and events are as colourful and varied as the flowers on the lush meadows are!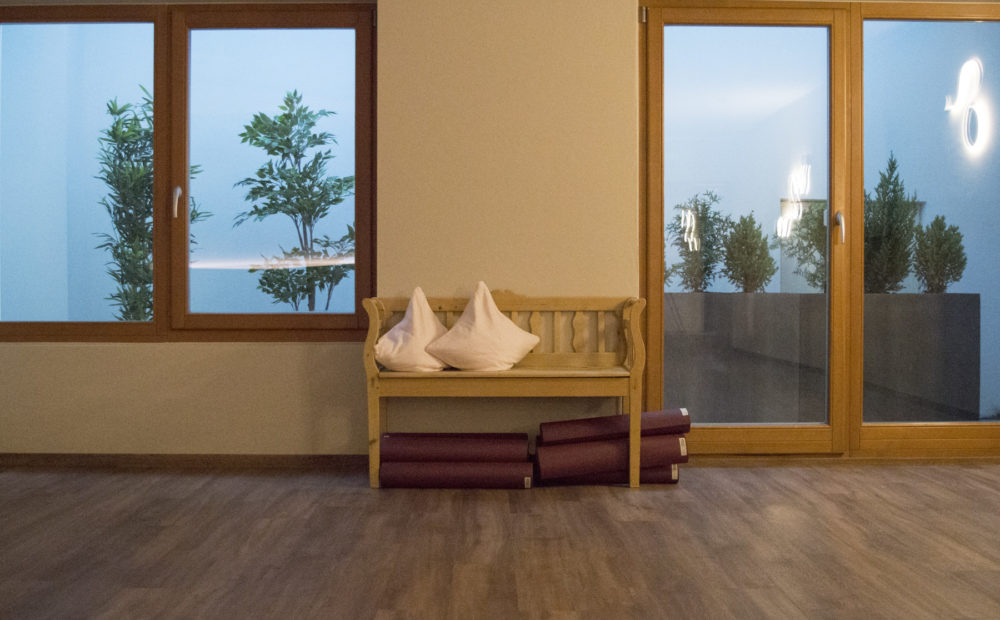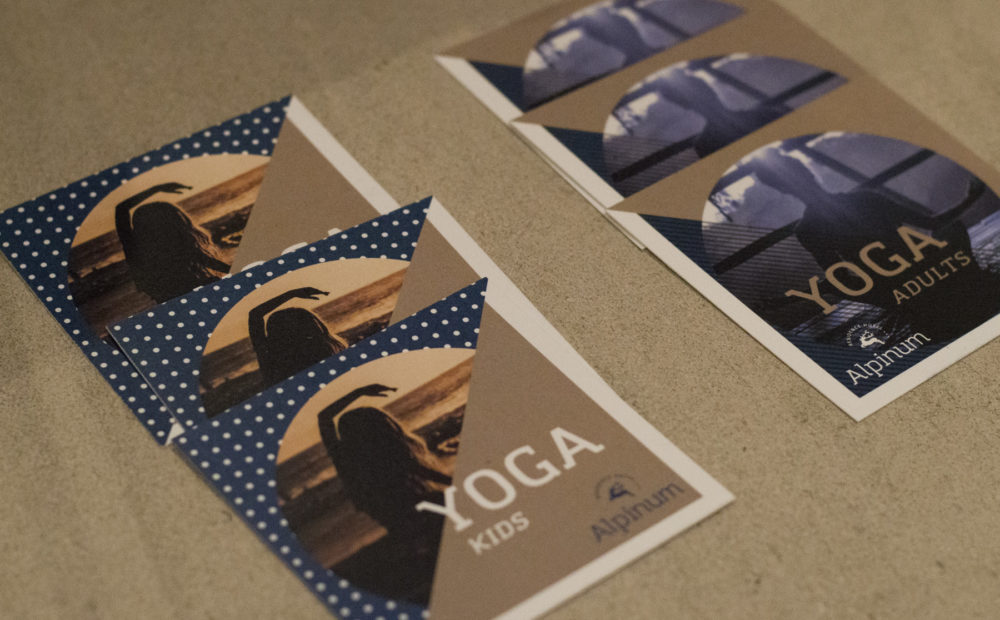 Yoga
We want to make sure your activities are balanced out with your relaxation time, so… Either to wake up in the morning or to unwind in the evening: We offer yoga lessons in the Swiss stone pine room. You can get more detailed information at the reception.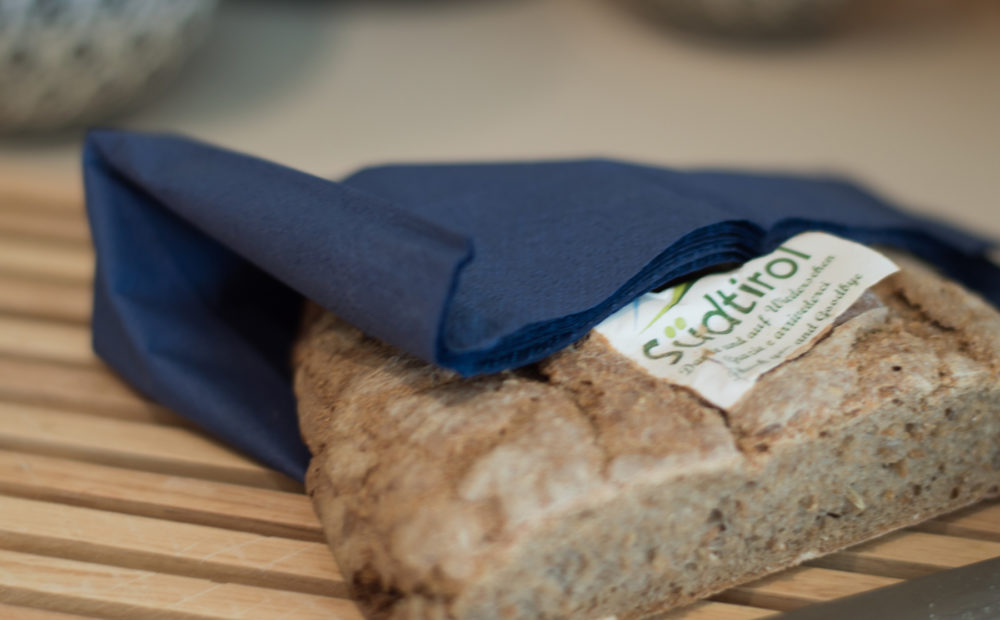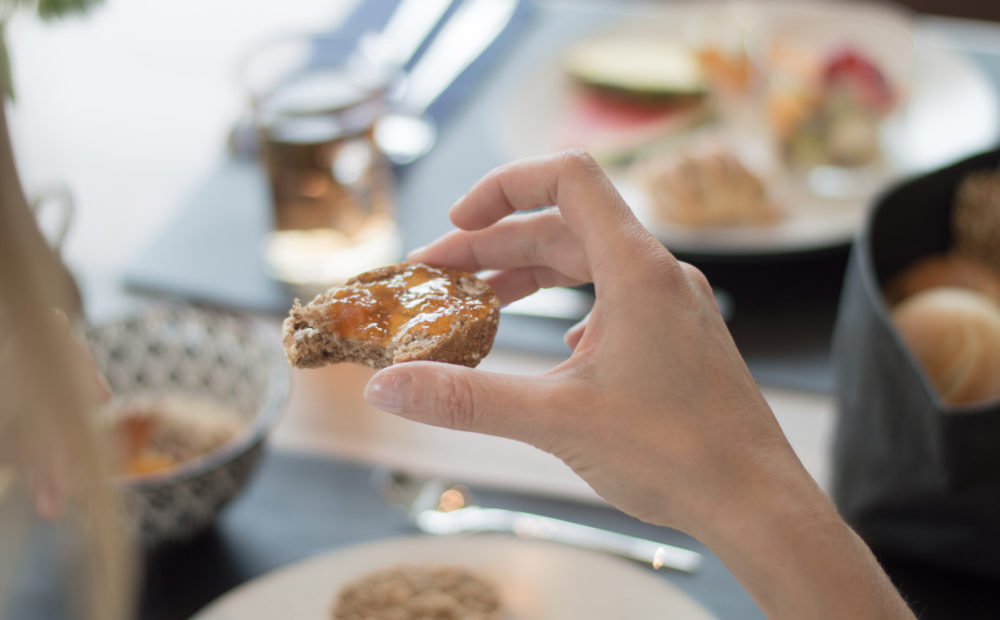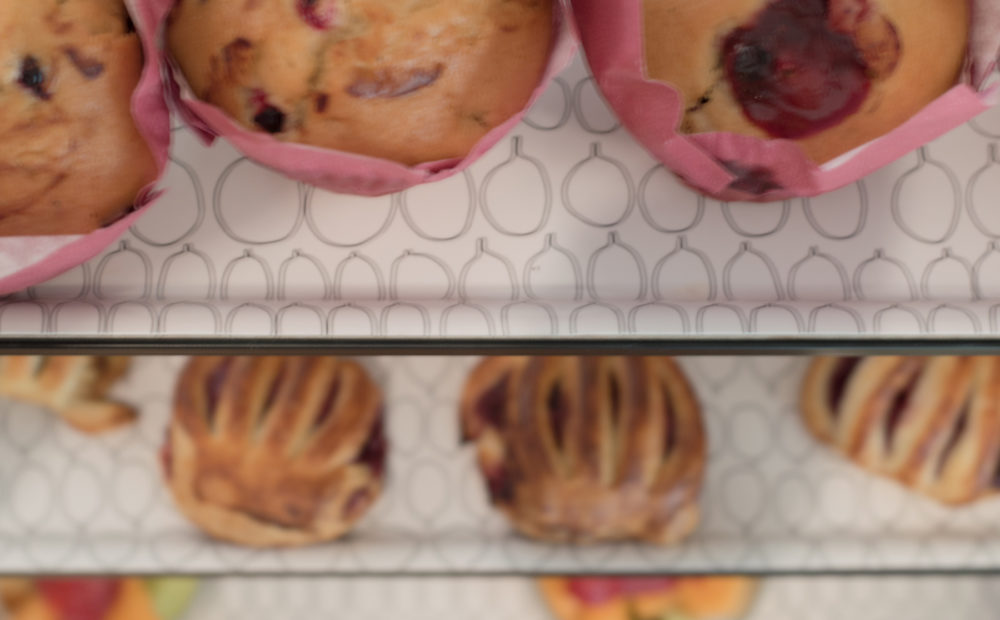 Regional produce
South Tyrol, the Ahrntal Valley and its nature are very precious, literally. To make sure you get a real taste of the environs we mostly use produce from the surrounding area for our breakfast and bar.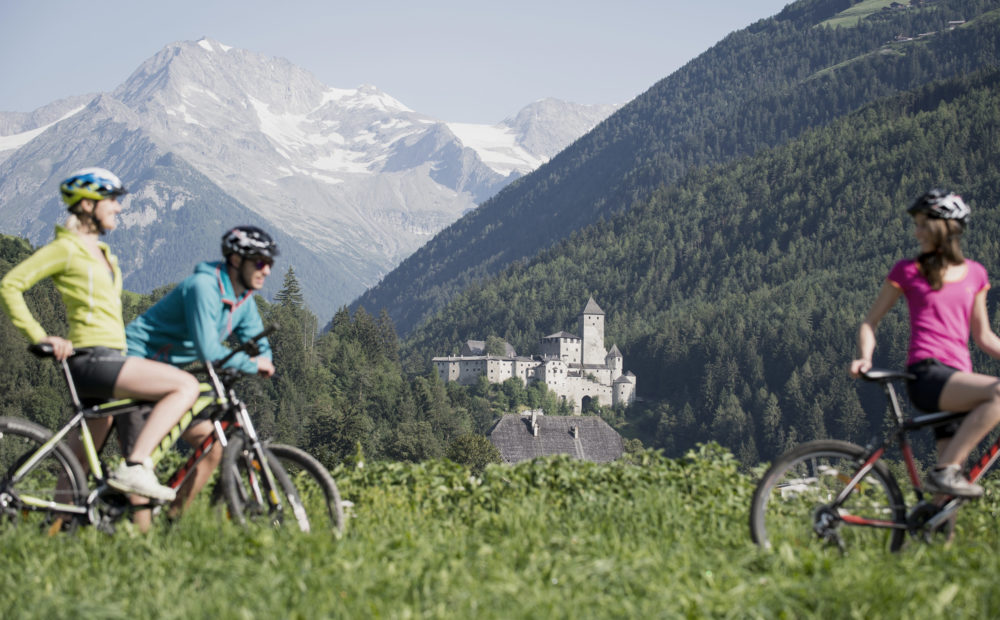 Family mountainbiking
Every Tuesday it's time to dust off your mountain bike and pack up your whole family to join in the 'Activemountain Program' at Castle Taufers. There will be trained professionals showing families the best and safest way down hill.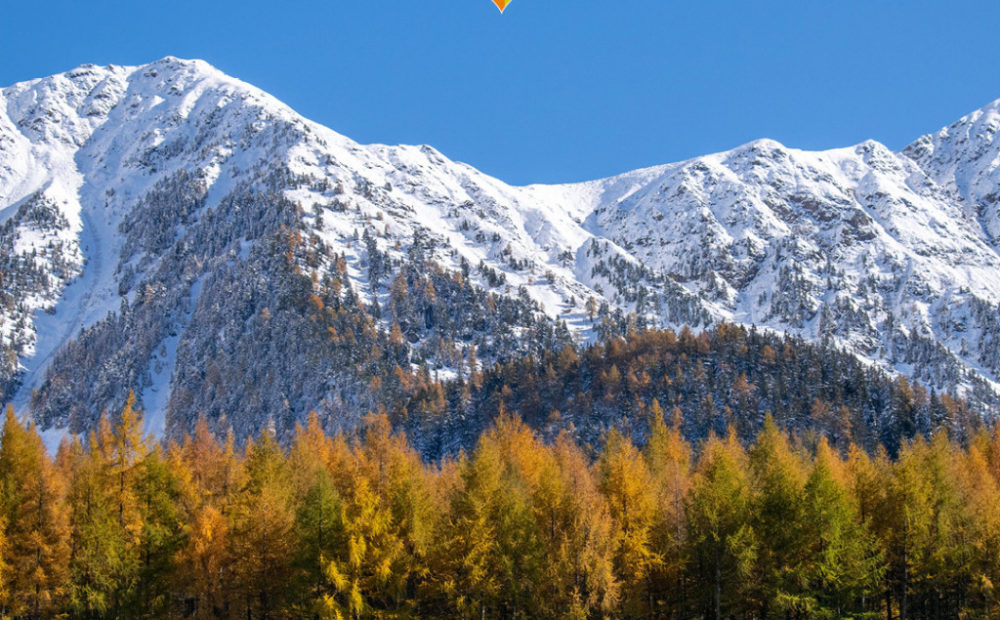 Guest-Pass
without a car through South Tyrol
The GuestPass
The Guest Pass includes the free use of the public transport throughout South Tyrol. The Guest Pass also includes a colourful weekly programme as well as discounts (see corresponding lists).
Geographic area of use – Südtirol Integrated Transport Network:
Buses (bus, city bus, urban and extra-urban buses)
Regional trains in South Tyrol: Brenner/Brennero to Trient/Trento and Mals/Malles to Innichen/San Candido or Vierschach/Versciaco
Cable cars: Mühlbach-Meransen/Rio di Pusteria-Maranza, Burgstall-Vöran/Postal-Verano, Vilpian-Mölten/Vilpiano-Meltina, Bozen-Kohlern/Bolzano-Colle, Bozen-Ritten/BolzanoRenon
Mendel/Mendola funicular
Ritten/Renon narrow-gauge railway
PostBus Schweiz (between Mals/Malles Venosta and Müstair)
Excluded are: Nightliner, long-distance trains (e.g. EC and Intercity trains, Railjet, Frecce, Italo), as well as the following lines in the summer months: 439, 442 (Pragsertal/ Braies from July 10th), 440 (Fischleintal) & 444 (Three Peek Dolomites – Auronzo Refuge Hut). Reservations for these lines at the tourist offices or www.prags.bz/en.
An additional ticket must be bought for bicycles, dogs and other types of animals!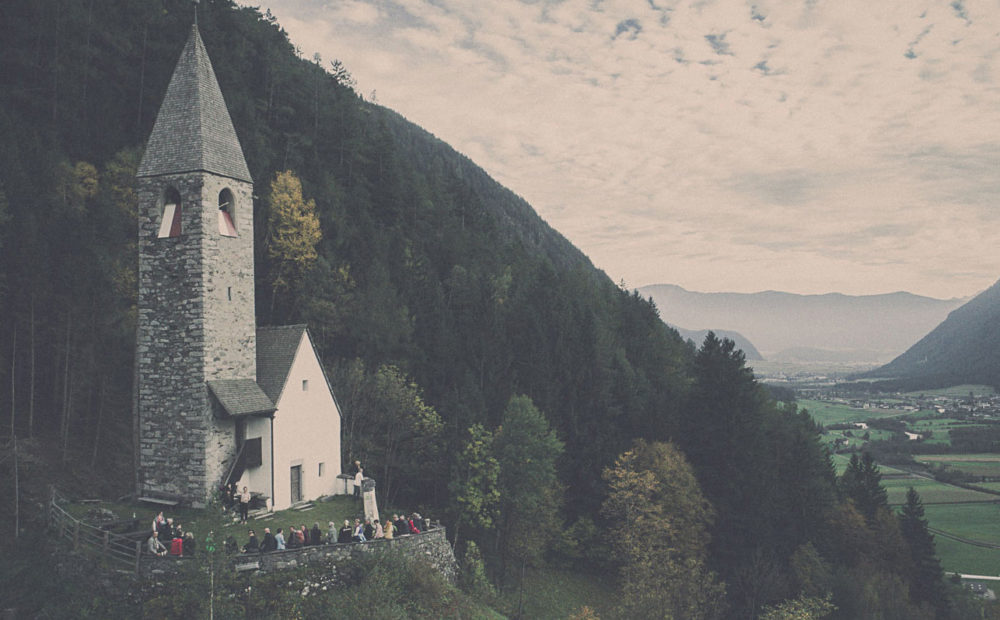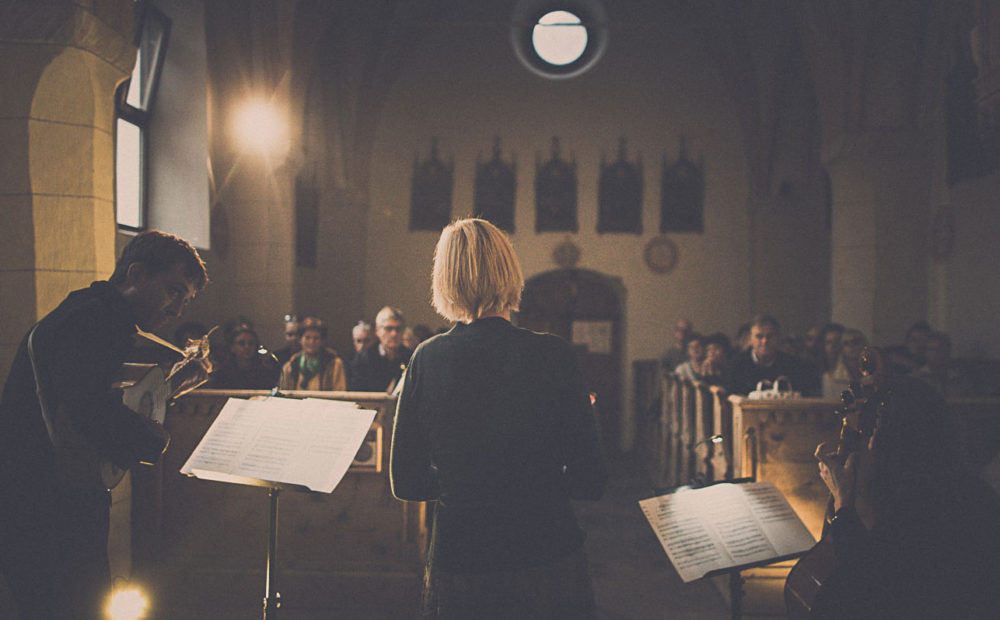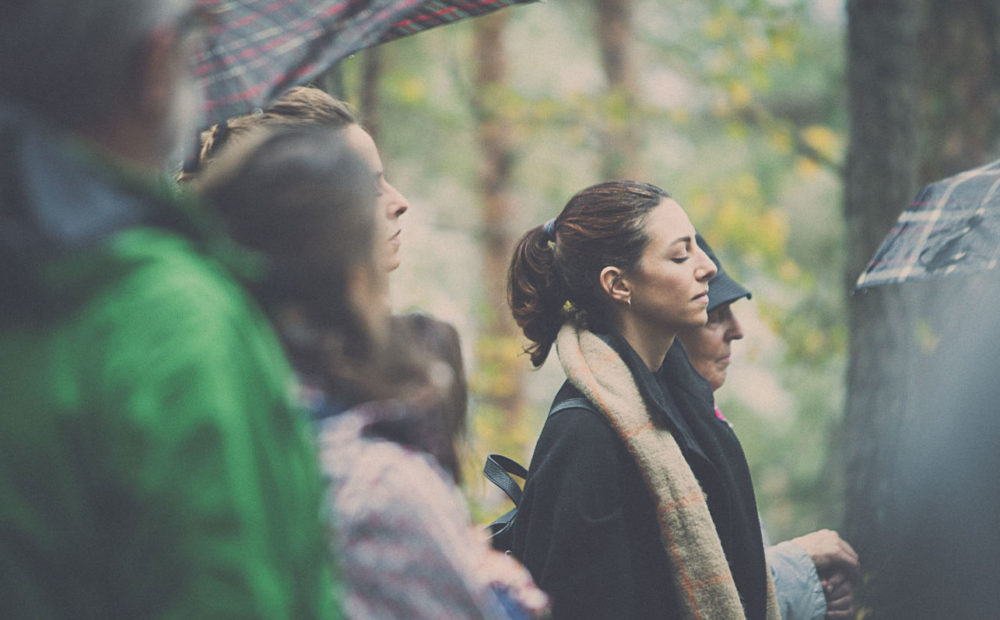 Talklangfestival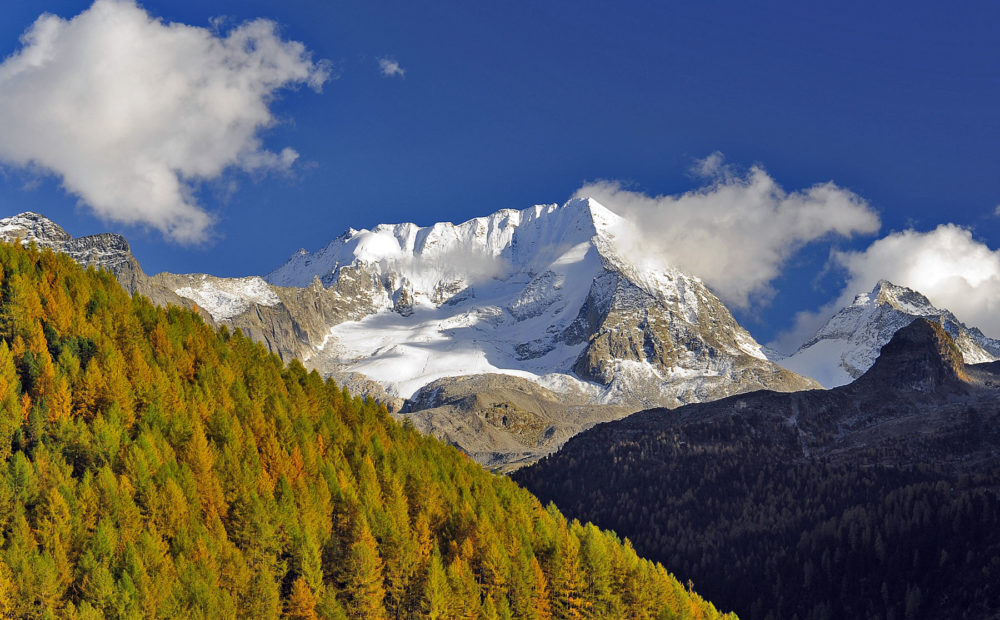 Vedrette di Ries-Aurina Nature Park
Vedrette di Ries-Aurina Nature Park is the nature park with the highest glacier percentage in South Tyrol. It covers over 31.000 hectares! The 'Naturparkhaus' in Campo Tures gives you a nice overview of all its wonders.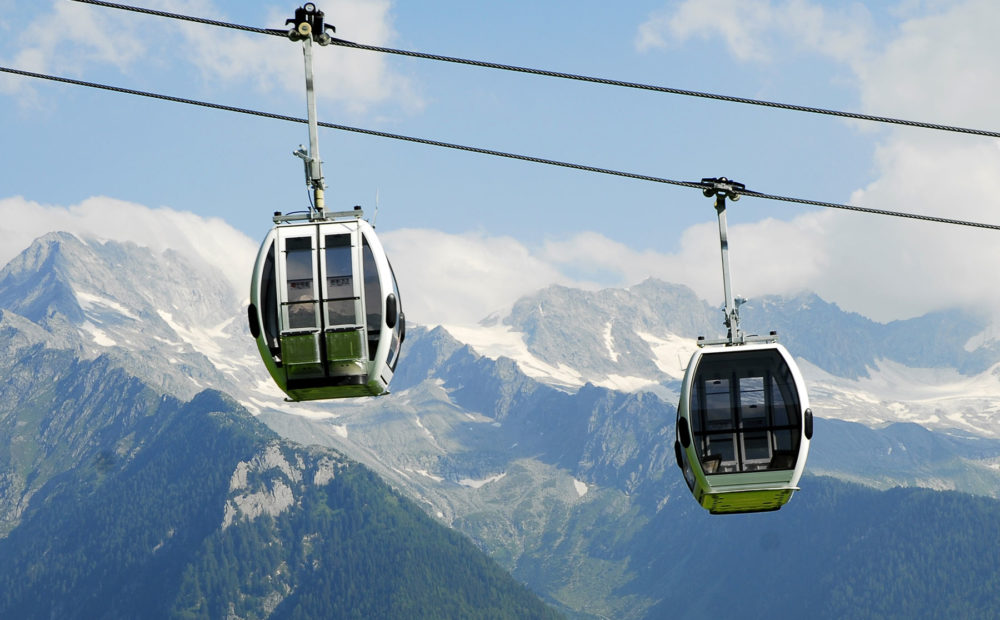 Almhopping
Hiking for gourmets: walk from mountain hut to mountain hut and indulge in their specialties! This takes place every Monday and is part of the 'Activemountain Program'. No need for a strenuous hike to enjoy these mountain delicacies!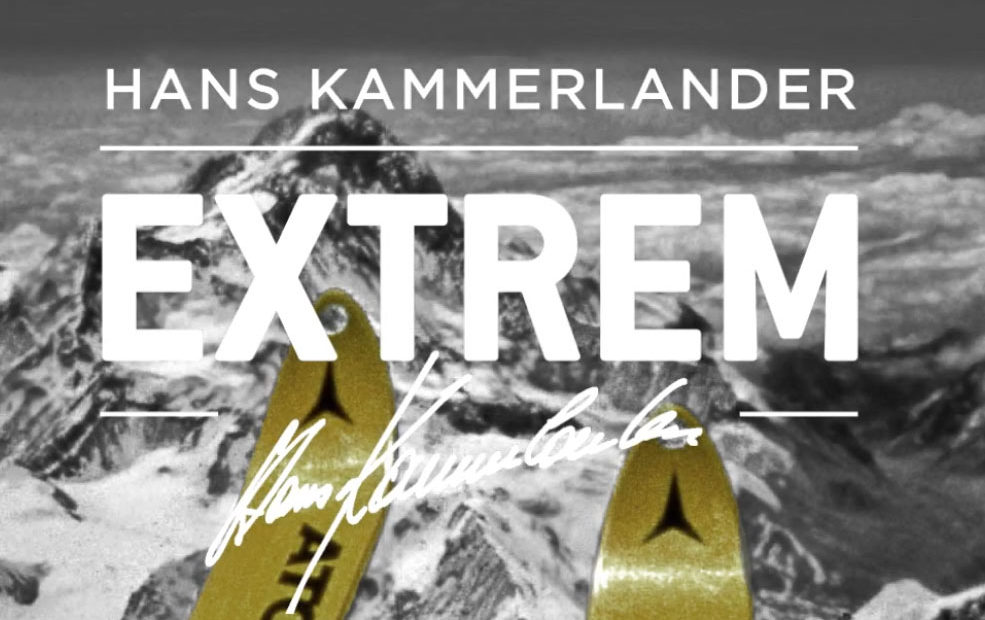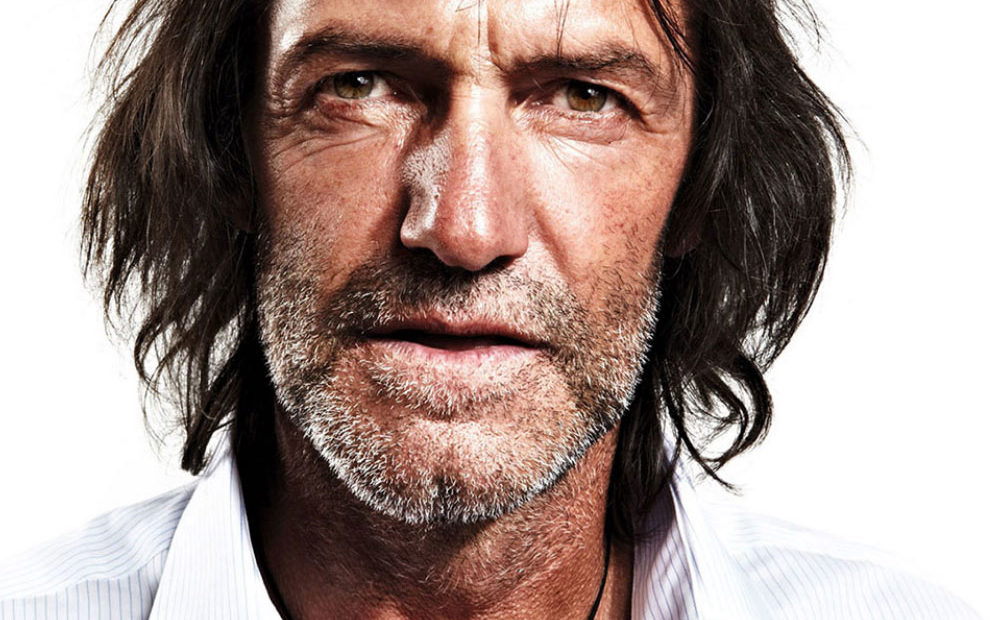 Hiking with Hans Kammerlander
Exclusively for our house guests: Go on a hike with mountaineering legend Hans Kammerlander, followed by a motivational talk and a viewing of his movie in our Swiss stone pine room.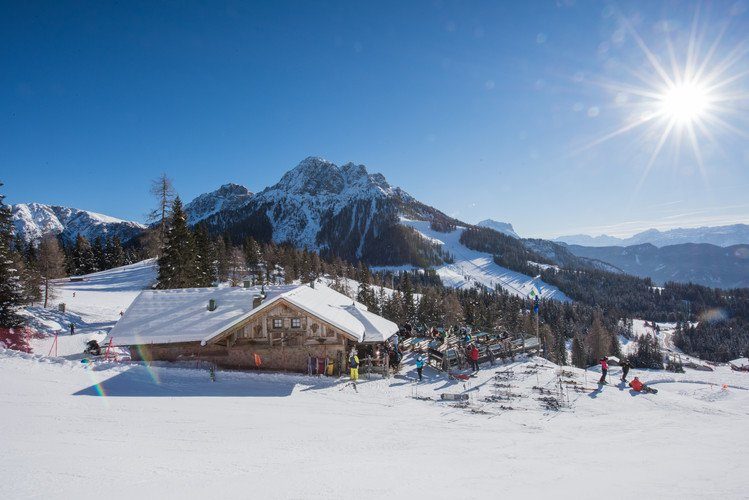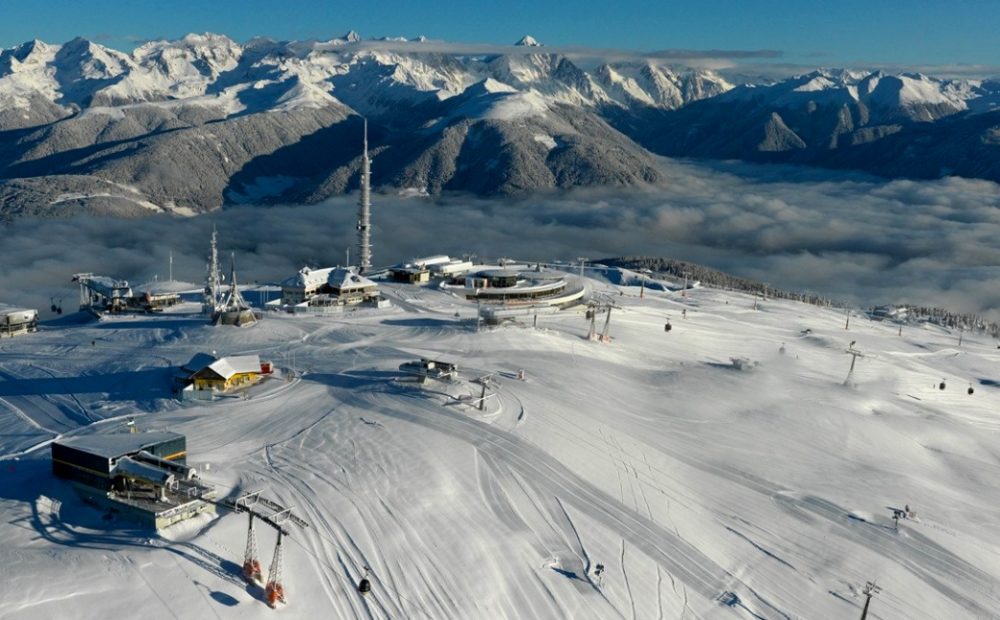 Skiing day at the Kronplatz
Taking a trip to South Tyrol's #1 skiing mountain is especially worth it in the low seasons. From the end of November until the end of the season you'll find perfect slopes waiting for you. At the top you can experience an amazing panoramic view over the Zillertaler Alps, the Dolomites and all the way to the Marmolada.
There is a slope for every experience level – beginner to pro. If you need a snack, head over to the Ütia Bivacco hut, run by my friend Robert, it's still a secret insider tip. Far off from the crowds you'll always find the time to clink prosecco glasses with him. His homemade Swiss stone pine schnapps is better than any medicine, it's a real must try!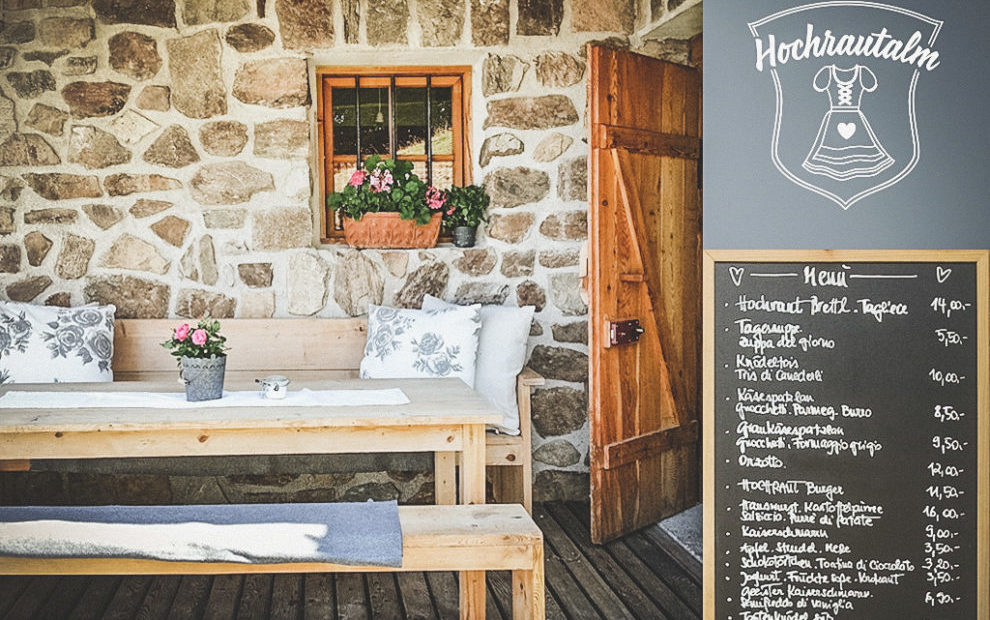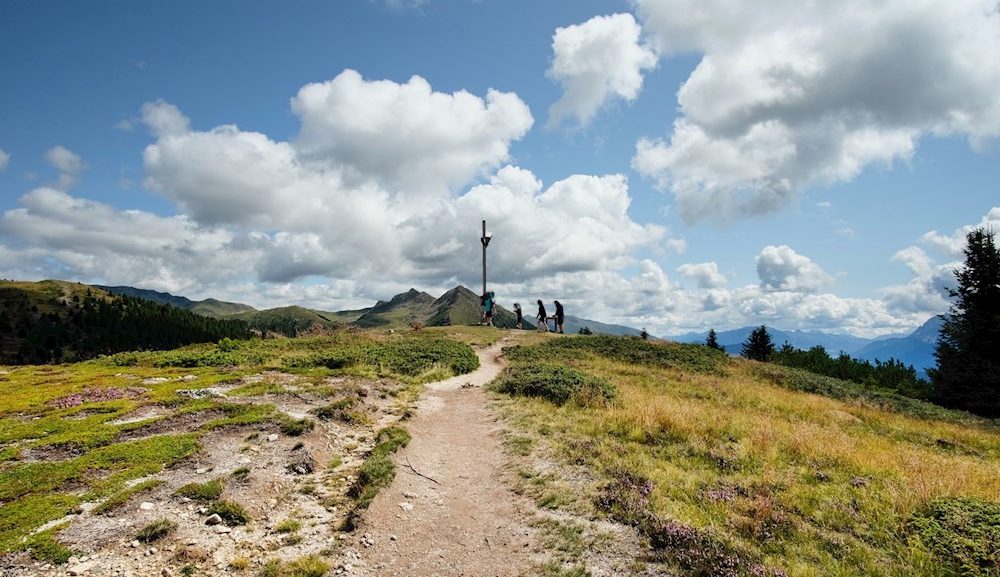 Hike to the Hochrautalm hut
If you want to take a family friendly hike in the Pustertal / Val Pusteria valley, we can highly recommend this tour.
The parking place above the Mudlerhof in Taisten (Welsberg) is your starting point. If you want an easy hike, then take a left and follow the forest road all the way to the Hochrautalm (about 45 min, even with a baby stroller).
Hikers with a bit more stamina should take the ascent to the Lutterkopf (2145m), then on the way back walk over the Brunnerwiesen over to the Hochrautalm.
Michaela and Angelika prepare seasonal local delicacies with lots of tender loving care. From pasta to desserts and even the jams: everything is homemade here. It's definitely one of the best huts from a culinary perspective.